While Ravi the spitfire is getting painted, I wanted to give out some congratulations to a few people from my FLGS on winning The Armoury's painting contest.
Recently, to spark some interest in painting, The Armoury had hosted a painting contest. Just paint a single model, and enter for chance to win store Credit. The models entered were placed on display, in a case for about a month. Who votes? The other customers of course!
Anyone who walked in, could look at these models and cast their vote. At the end of the month, the votes are tallied up and counted. We had some really great entries and it was so nice to see gamers interested in painting. I really enjoyed seeing the different color schemes and models. Everyone did a wonderful job, and best of all everyone was painting!
Our three winners were selected, again, based on popular vote.
The third place went to "Bones" as he prefers to be called. His entry was a Nurgle, Daemon Prince.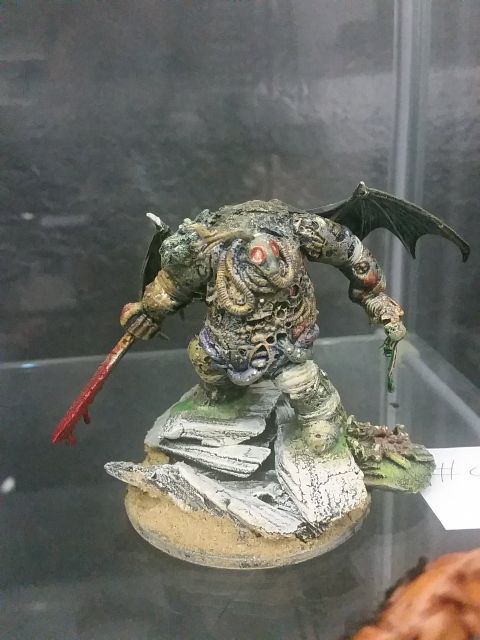 Dylan Spero did an amazing job painting a Legion of Everblight Archangel. He had a very close fight for first. The vote was only a few votes difference.  Dylan is also the artist who painted my Circle Battle Box 🙂 He was awarded second place.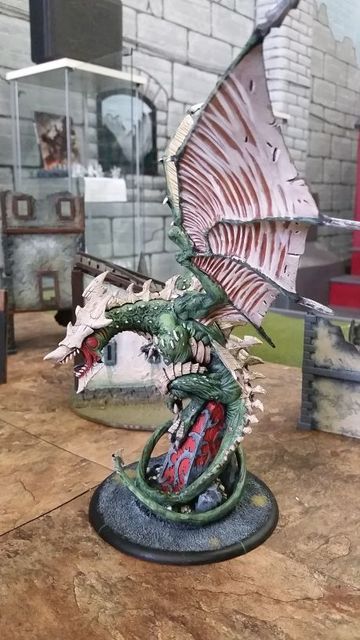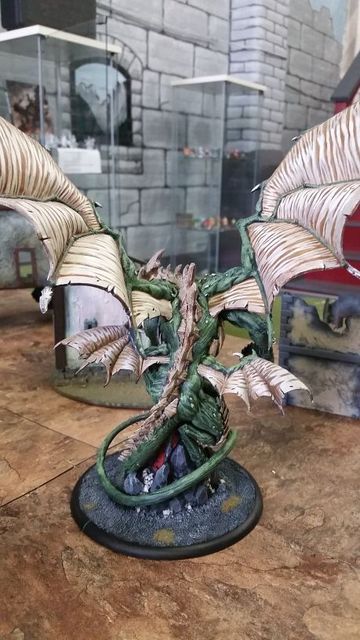 AND THE FIRST PLACE WINNER…..
Jonathan Marginson! He had entered am Age of Sigmar Storm Cast Eternal.
I am so grateful to know Mr. Marginson as he has the painting art skills one could only wish to have. His technique is outstanding and inspiring. He has placed in Crystal Brush contest and I think you can understand why. Excellent work, by a wonderfully talented artist. Congratulations!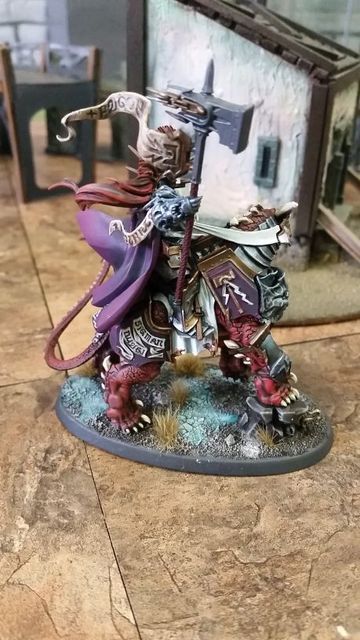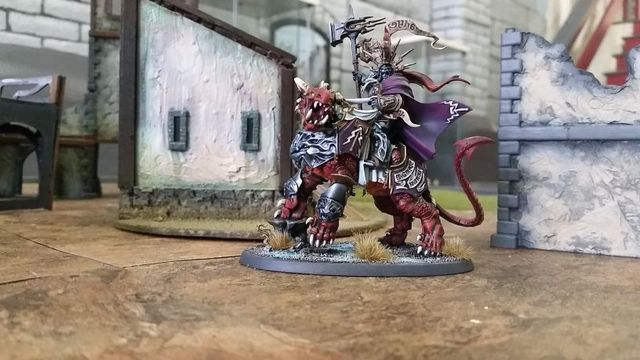 I have been advised that The Armoury will be hosting regular painting contests and are always looking for more artists to enter. So, if you are local and want to test your painting skills, stop on in!
PS. Don't be afraid to hunt me down for a demo. Thanks to a lot of help, from some wonderful friends, I GOT APPROVED FOR PRESS GANGER! woooHOOO!! 😉 A special, heartfelt thank you to Chris Miller, Wade Vieira, Dylan Spero, and Dan Barboza for helping me achieve my goal. I can't thank you all enough!