While all y'all were off enjoying Warmachine Weekend, Lostie Setsuk0 was typing up some quick notes from her own local convention…
Two weekends ago, there was a super fun con down in Providence,Rhode Island. This was to be my first attendance at the Rhode Island Comicon.
I got to enjoy the perks of my Vendor pass and skip all the lines to get in before everyone else. It was pretty sweet. Danny had purchased a booth for The Armoury Wargames and Hobbies and gave me the opportunity to rep Team Japanime and give Krosmaster demos for weekend. It was a lot of fun, and it gave me some great experience. It also gave me the opportunity to grow the Krosmaster community. I was excited to see new potential players discover this game and all that it has to offer to them. Whether it be the models, the animated series, or the free online games which they could use their newly purchased figures with, spreading the Krosmaster fever was my mission and overall I say it was a success! We were able to get the game out there, and now have a few more players under our wing.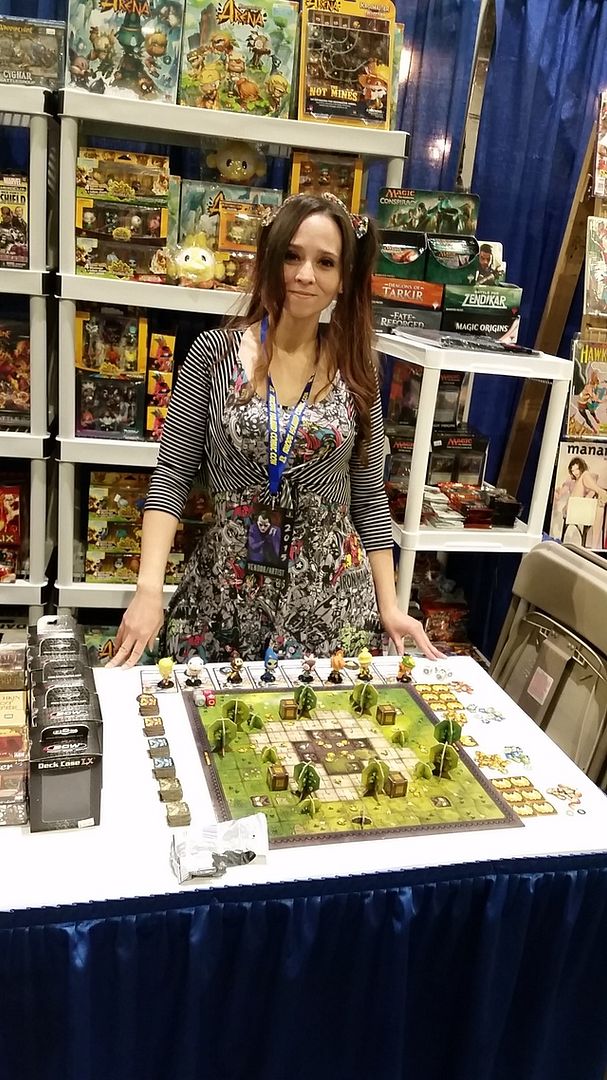 Just as an FYI, if you happen to find yourself in Mass, specifically the south coast area, stop by The Armoury Wargames and Hobbies located in New Bedford,MA. We have a great Krosmaster community that just keeps growing. We have a league currently running and a few tournaments down the pipeline. I'd also love to mention the large options for models and boards for sale are pretty large.The support this store shows for the game is nothing I take for granted!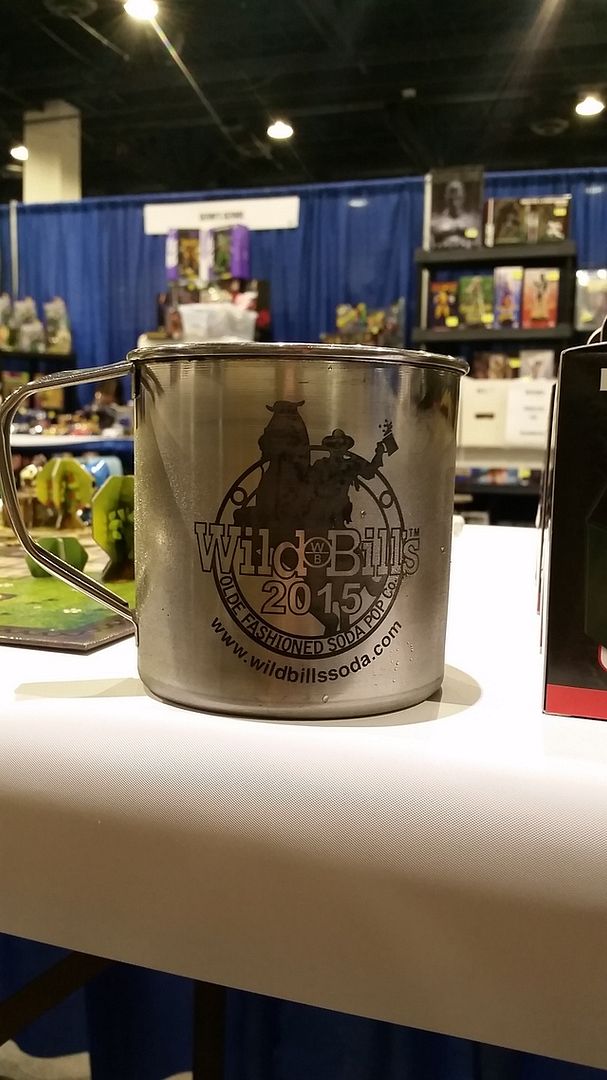 Aside from Krosmaster, it was neat to see all the Cosplay and some old friends. My little perk of the weekend was this amazing soda stand called Wild Bills. Unlimited Sarsaparilla and Birch Beer soda all weekend long.
For the next con, I take on Captain Con! I will be there running Krosmaster Demos and tournaments. So, if you are feeling the Wakfu bug biting you, come visit me and I'd be happy to introduce you to the wonderfulness that is Krosmaster. Of course, I will also be looking to unleash my Legion and get some good Warmachine/Hordes games in. If you are going come find me!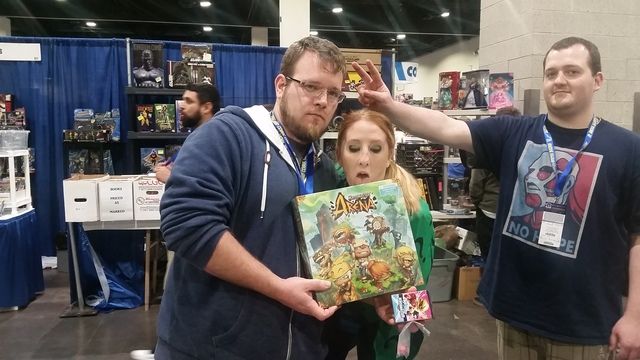 What is that woman doing?? I've got the game, and I can assure you, it doesn't taste THAT good! – Gday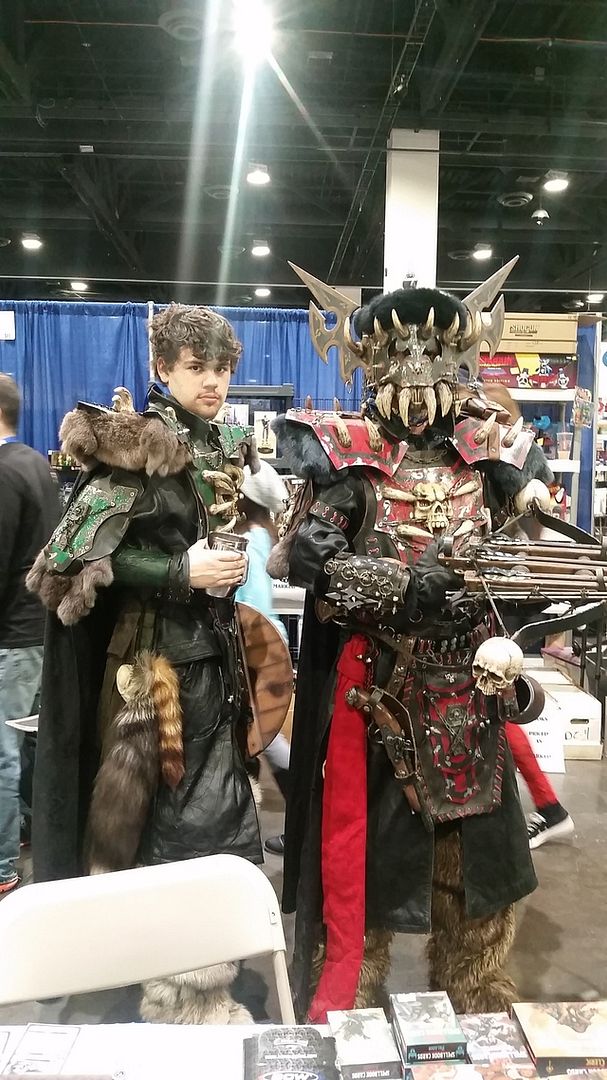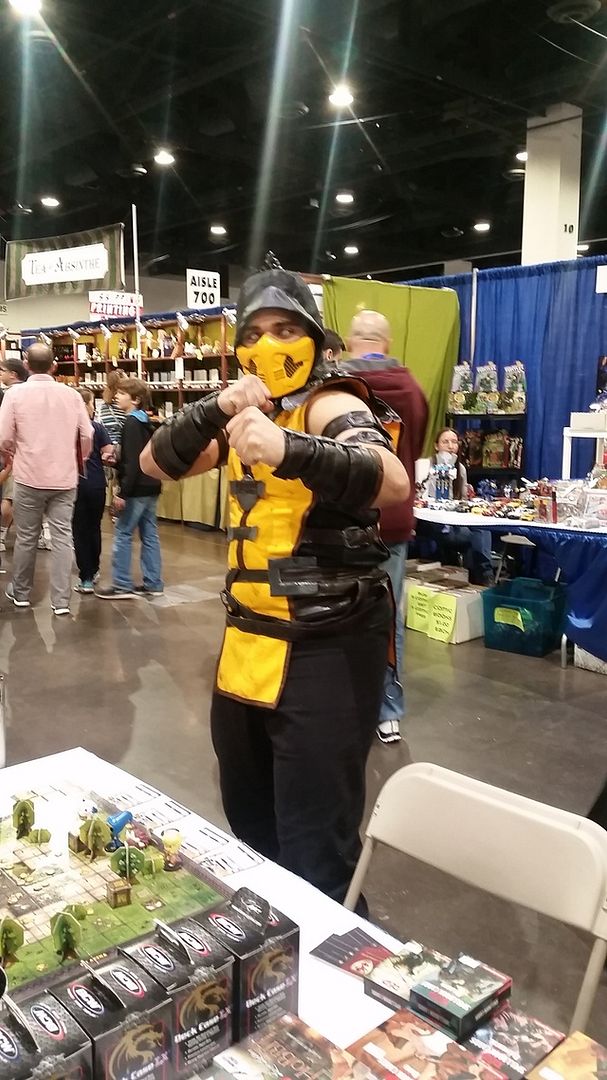 Of course… slide in some Dr Who to appease me, why doncha… See you at CaptainCon! – Gday