While all y'all were off enjoying Warmachine Weekend, Lostie Setsuk0 was typing up some quick notes from her own local convention…
Two weekends ago, there was a super fun con down in Providence,Rhode Island. This was to be my first attendance at the Rhode Island Comicon.
I got to enjoy the perks of my Vendor pass and skip all the lines to get in before everyone else. It was pretty sweet. Danny had purchased a booth for The Armoury Wargames and Hobbies and gave me the opportunity to rep Team Japanime and give Krosmaster demos for weekend. It was a lot of fun, and it gave me some great experience. It also gave me the opportunity to grow the Krosmaster community. I was excited to see new potential players discover this game and all that it has to offer to them. Whether it be the models, the animated series, or the free online games which they could use their newly purchased figures with, spreading the Krosmaster fever was my mission and overall I say it was a success! We were able to get the game out there, and now have a few more players under our wing.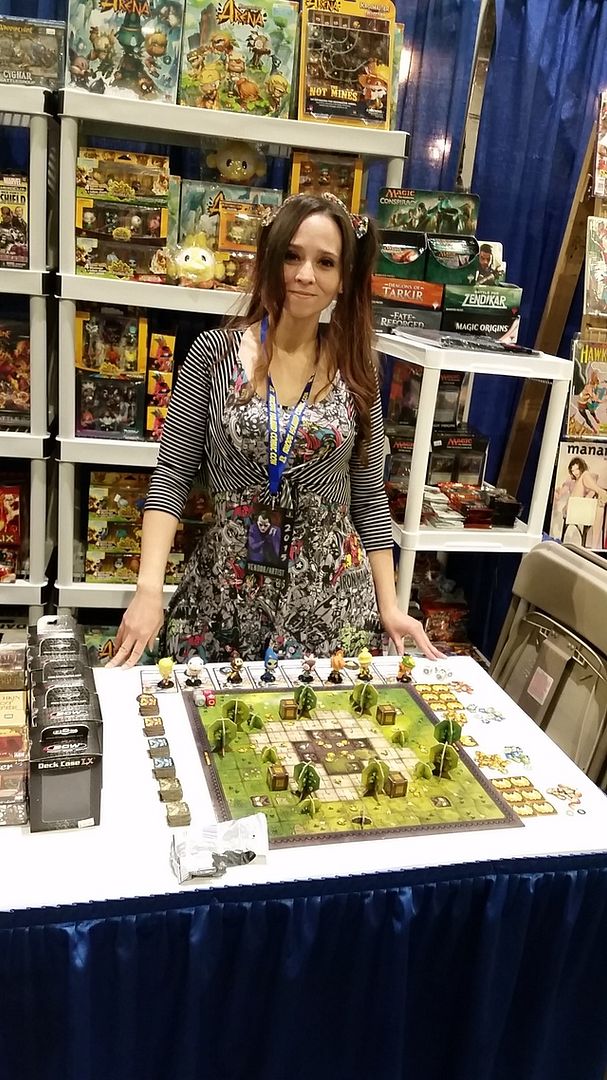 Continue reading → Post ID 7719